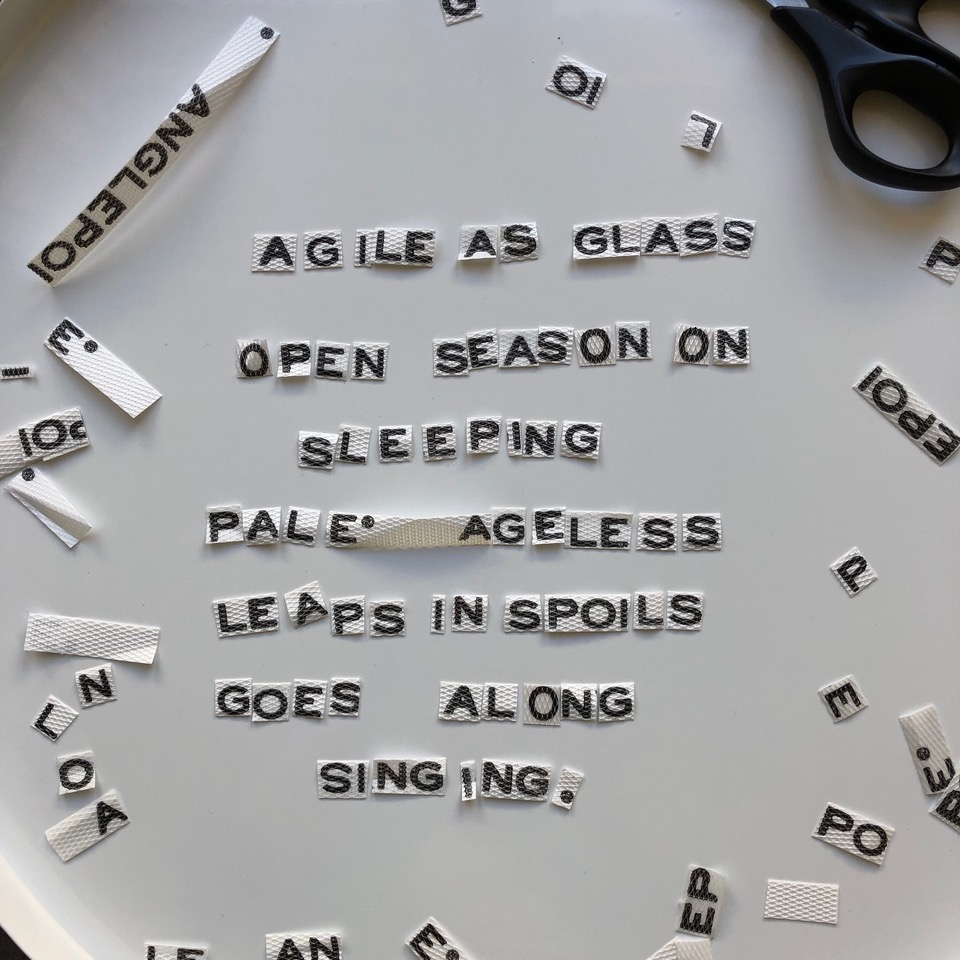 Sand Journal De/constructed Poetry Contest | 08.04.2021
Poets were invited by Sand Journal to construct a poem from words they found around them. In response, I made a cut-up poem from a length of packing tape from the Anglepoise company. I was delighted to have my poem featured so prominently on their website, and was very happy to be among some wonderful found poetry company too. I loved the winning poem by Karen Yuan. Enjoy reading all the poems on their website.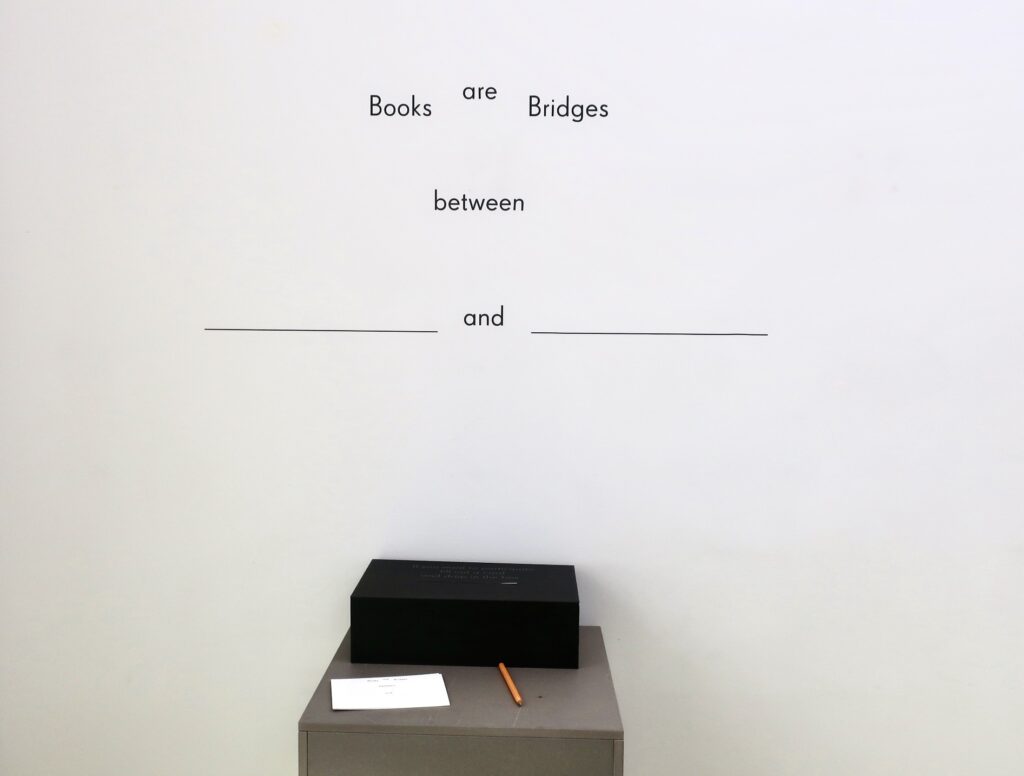 11.03. 2021 Books are Bridges / Backbone Books
I was invited by book artist Claudia de la Torre to contribute to a mail art project, Books are Bridges, exhibited at A – Z in Berlin. In Books are Bridges, artists were invited to fill out a postcard sent by Claudia which said: Books are bridges between___ and ____. The work addressed how we connect to each other, asking if books can play a role in this connection. As they came in, responses were collected arranged into a growing book work. My friend Cesca Bondy visited the exhibition and kindly took some photos for me.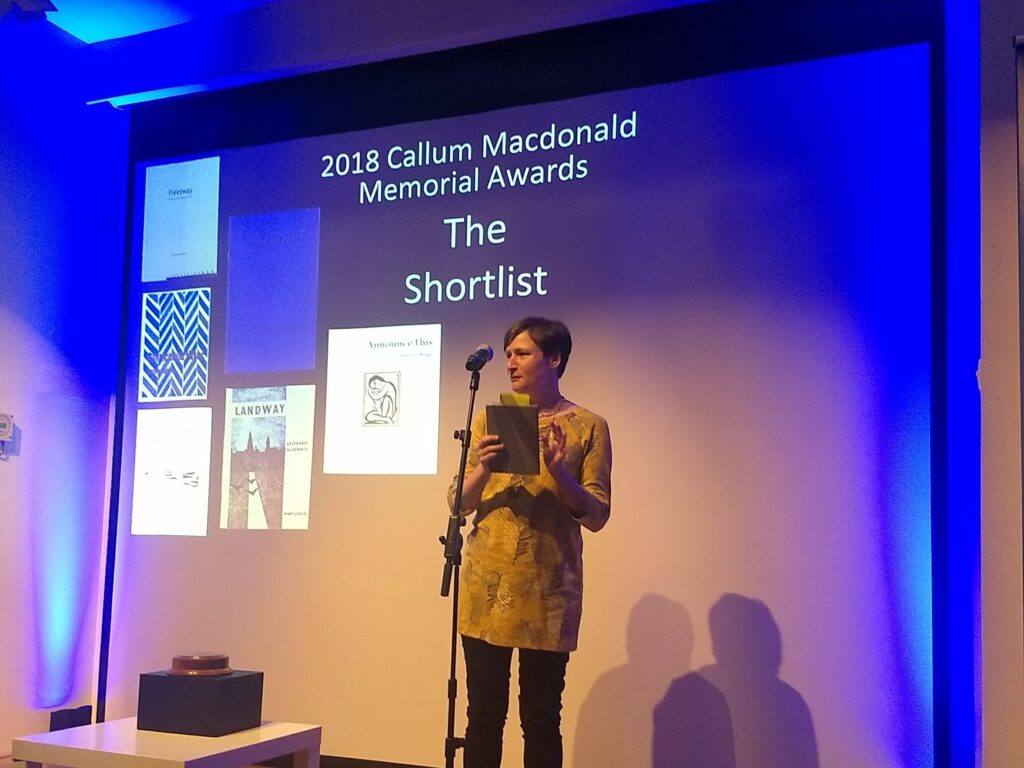 Callum Macdonald Memorial Award 2018 | 20.07.2018
I was delighted to have been shortlisted for the Callum Macdonald Memorial Award for the publisher of an outstanding example of pamphlet poetry published during the previous year with my artist book Fleetway, a Story in Twelve Photo Fails, Compartmentsee press. The ceremony took place on the 10th May. Congratulations to Leonard McDermid who won the award with his book, Landway.