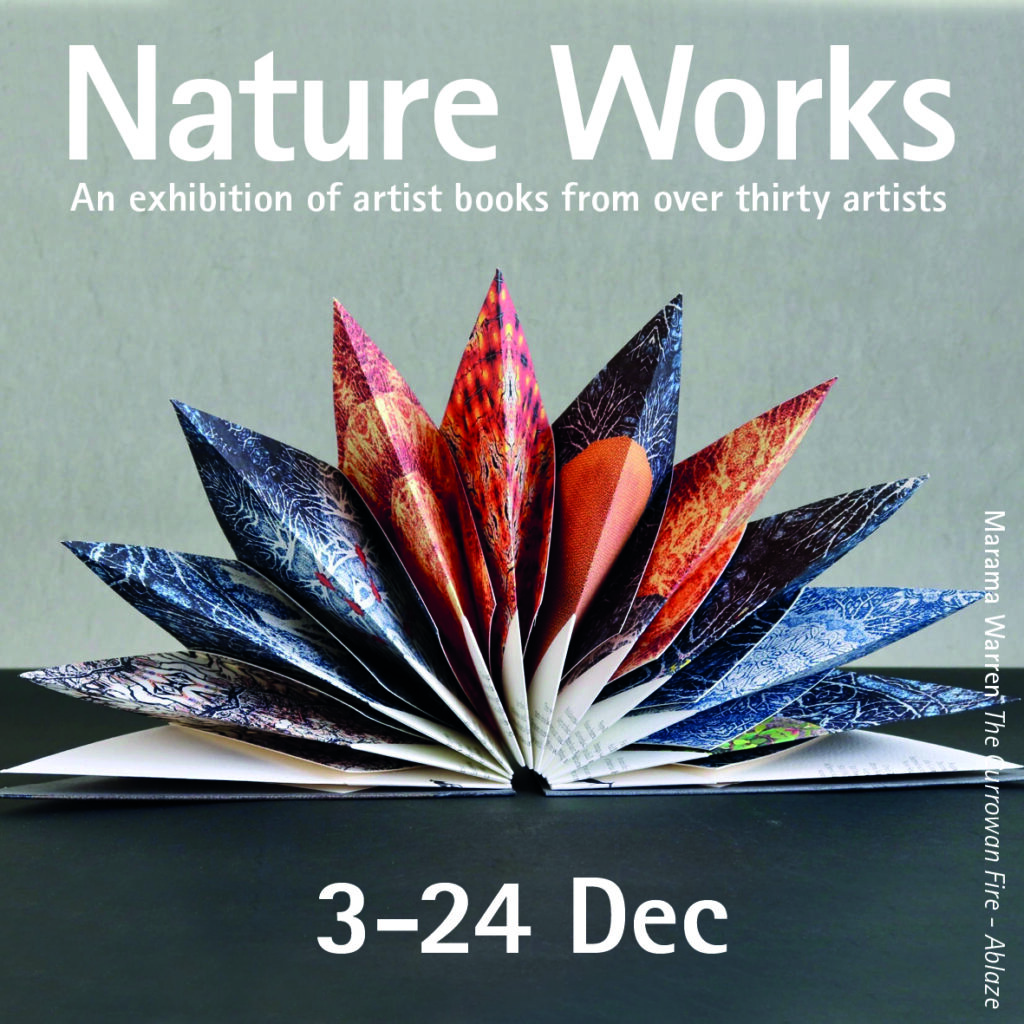 I was delighted to take part in an exhibition of artist books at Upright Gallery in Edinburgh on the theme of climate change curated by Ian Farmer of Upright Gallery and Susie Wilson with my artist book, To the Peninsula, My Friends.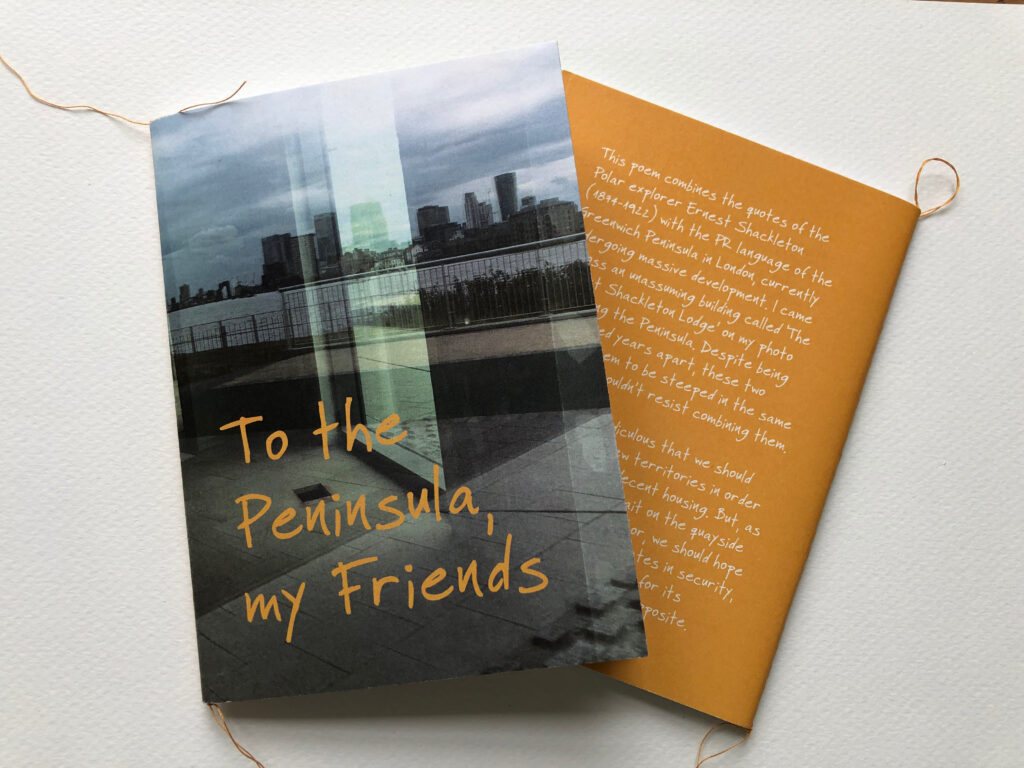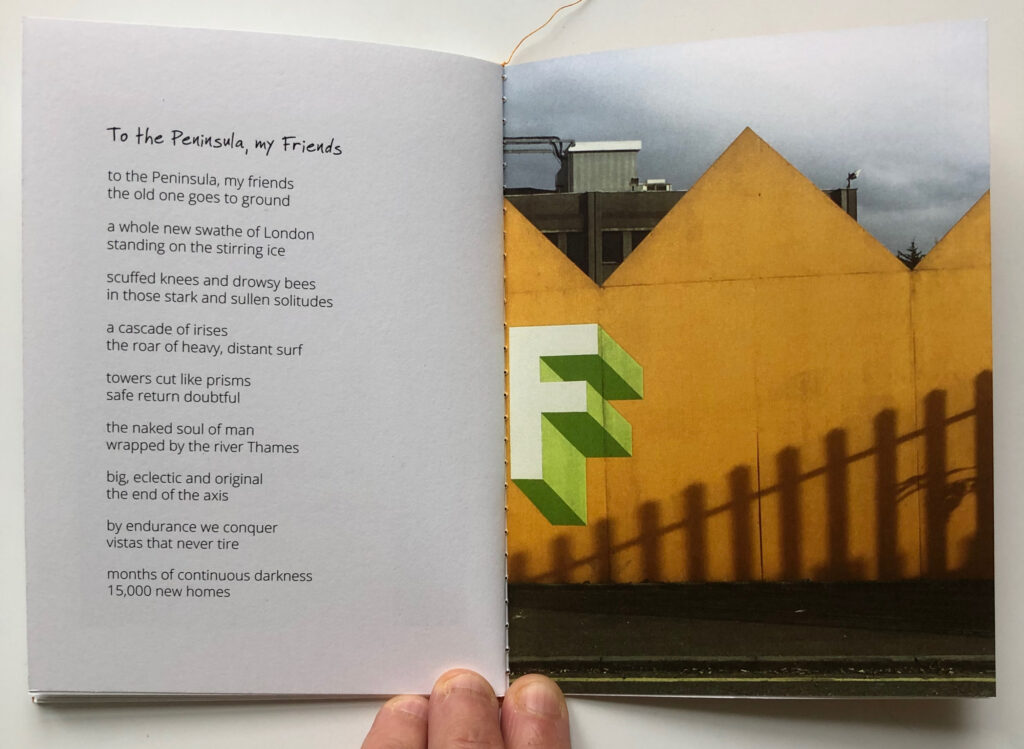 To the Peninsula, my Friends
To the Peninsula describes the dramatic changes that have taken place on a former brownfield site on the Greenwich Peninsula in London, which has recently undergone massive development.
It combines photographs taken on a walk there, with a found poem, juxtaposing words taken from the property developer's website and the polar explorer Sir Ernest Shackleton. Despite the words being 100 years apart, they appear steeped in the same hubris, that sees, for example, a
need for land to be 'conquered'. But what of the social and environmental costs of such rampant development, and how does it benefit the communities that live there?
24 pages, printed on Munken Lynx paper, first edition stitched with thread, and second edition staple-stitched.
13.8cm x 10cm x O.4cm
"Artists have been active in printing and book production for centuries. Artist books have appeared in a wide range of forms, from the traditional codex to scrolls, fold-outs, concertina and loose leaf, and were adopted by movements such as Dada, Constructivism and Fluxus.
Following hard on the heels of the UN Climate Change Conference (COP26) in Glasgow in November 2021, Upright Gallery invited artist book makers to submit work on the theme of climate change. Artists approached the brief in a wide variety of ways but always with a climate change message contained within their artworks. Nature Works features a broad selection of artist books by over 30 makers spread across three continents."
Slideshow by Upright Gallery. A digital catalogue is available on request.