Callum Macdonald Memorial Award 2018
The Callum Macdonald Memorial Award is for the publisher of an outstanding example of pamphlet poetry published during the previous year.
I was delighted to have been shortlisted for this prize for my artist book, Fleetway, a Story in Twelve Photo Fails, with my own artist press, Compartmentsee.  The ceremony took place on the 10th May. Congratulations to Leonard McDermid who won the award with his book, Landway.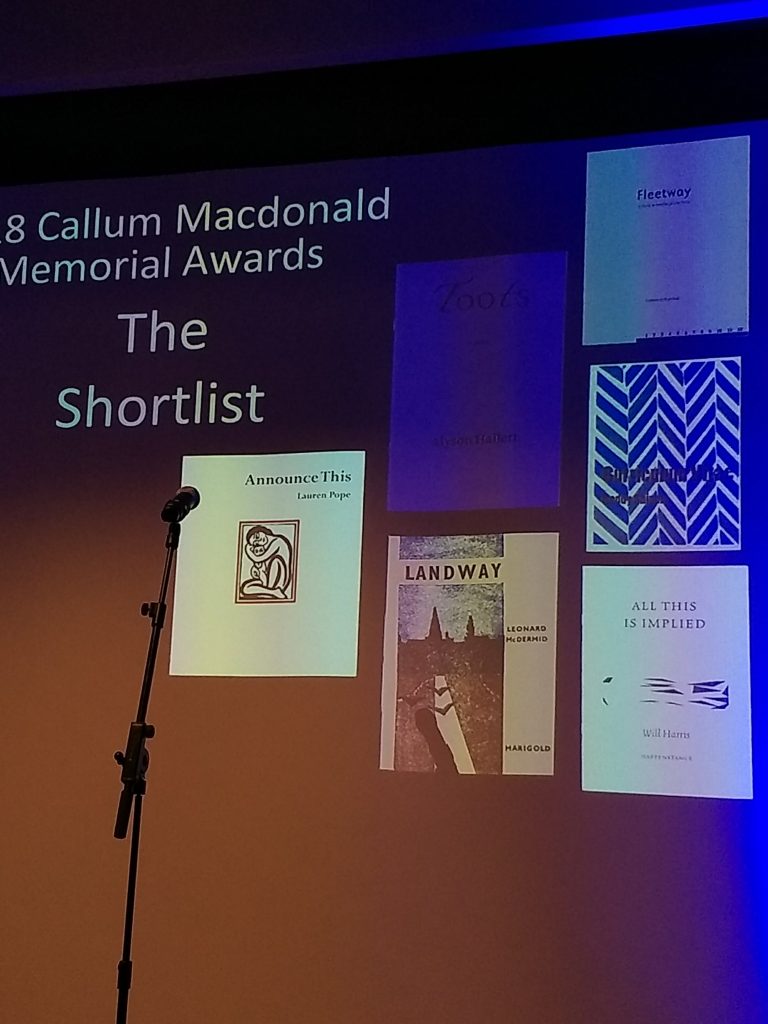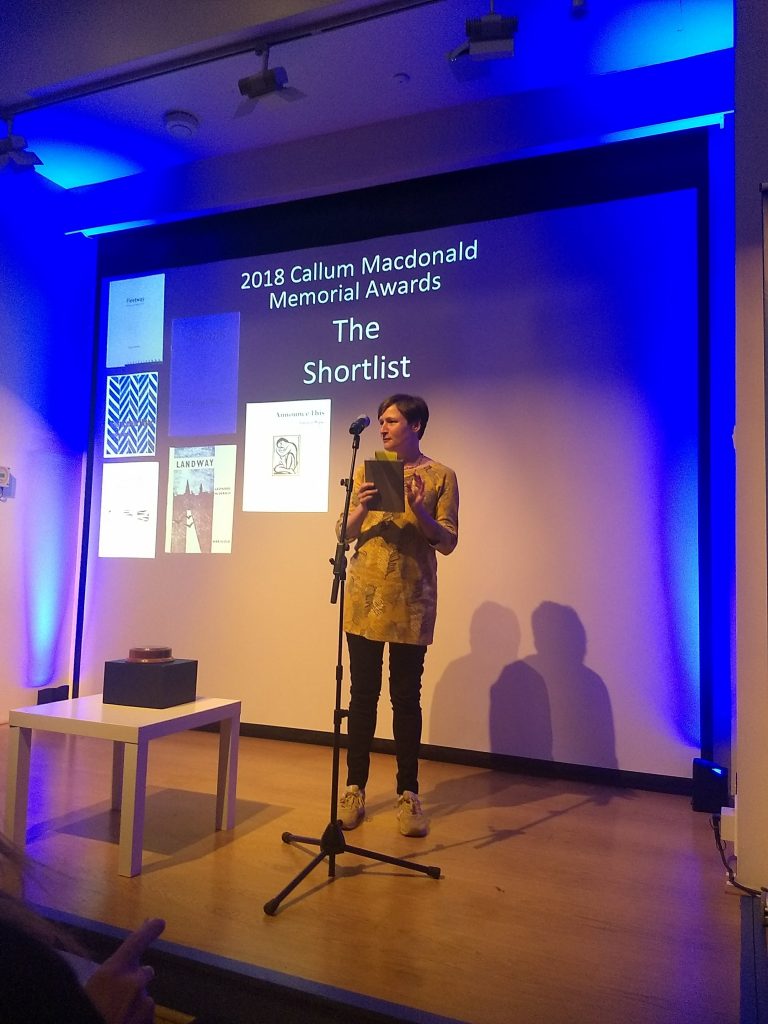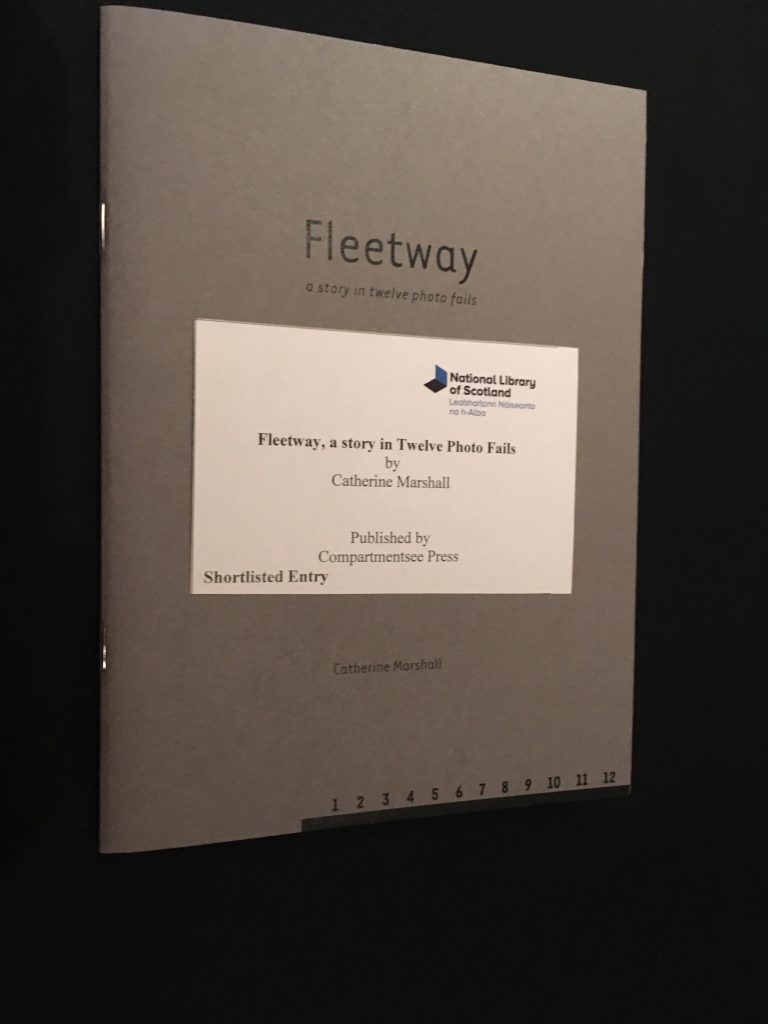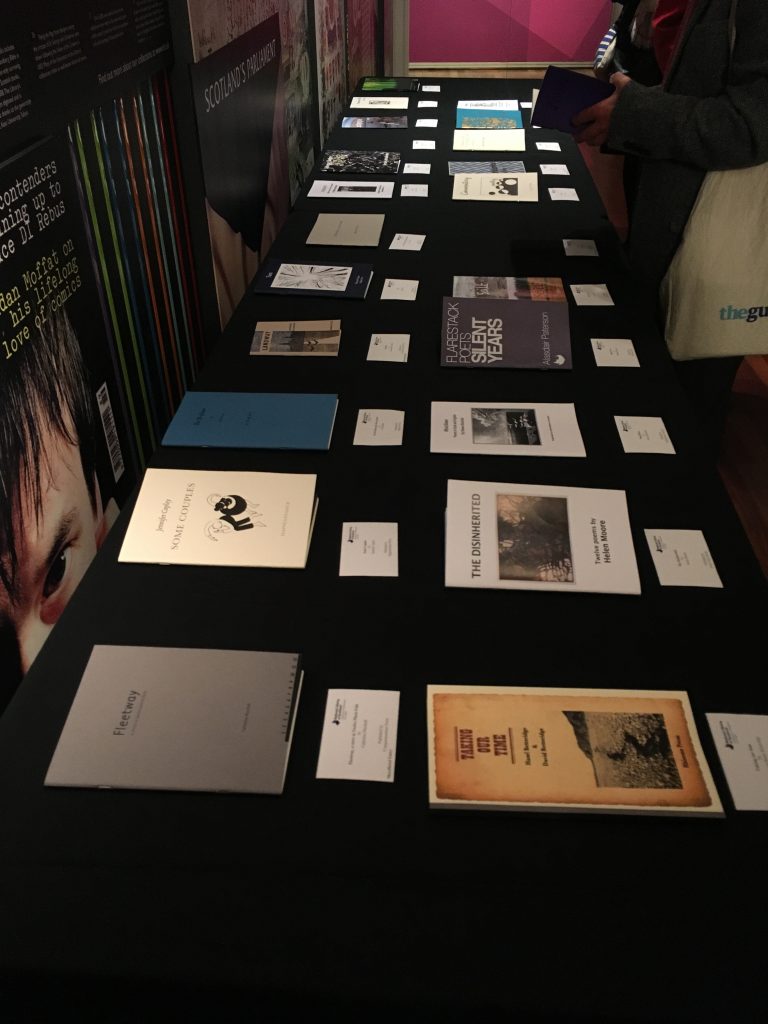 PAGES Leeds International Contemporary Artists' Book Fair The Tetley, Leeds, Sat 3rd – Sun 4th March 2018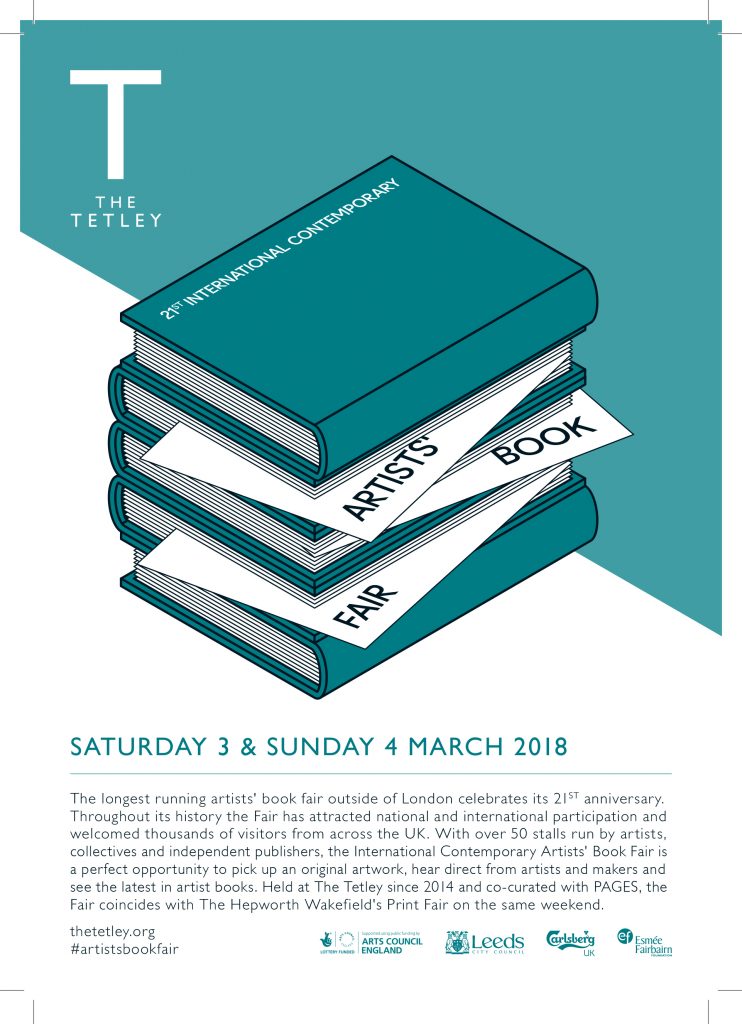 Edinburgh and Elsewhere brings photography, writing, illustration and publishing together with a special emphasis on place, in all of its forms. This year we are delighted to announce that we will have a stand at PAGES Artists' Book Fair in Leeds.

Catherine Marshall's new pocket-sized book,

To the Peninsula

, uses found poetry and photography to revisit an area by the Thames in South-East London that has undergone massive development, playfully questioning what lies behind the façade.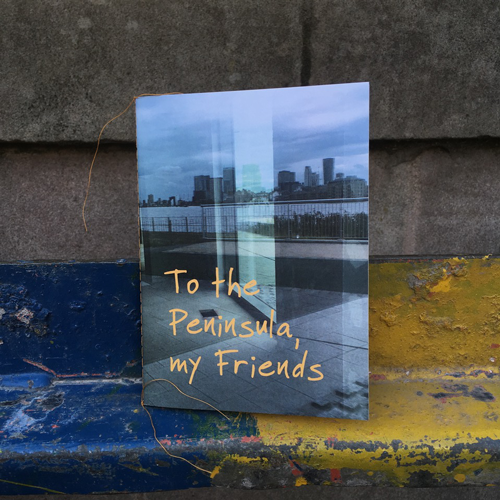 Elaine Robson's book, Nowhere, chronicles a journey across the Karst, a limestone plateau which forms the border between the Italian city of Trieste and the Slovenian countryside. Text, lino-cut and photographic illustrations evoke the transitions of territory from wilderness to landscaped.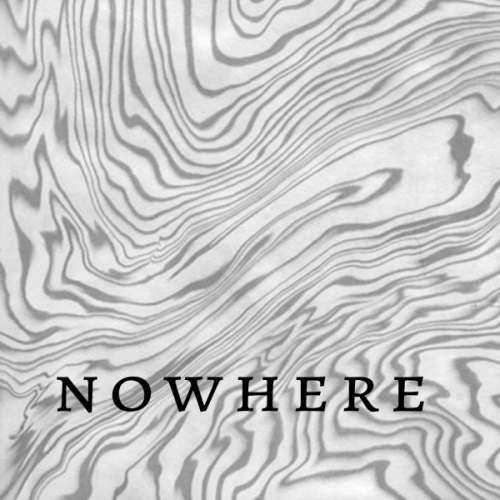 Our new collaborative Green Pocket 'zine series guides you through Edinburgh's urban green corners; hidden parkland, peripheries and even imagined spaces.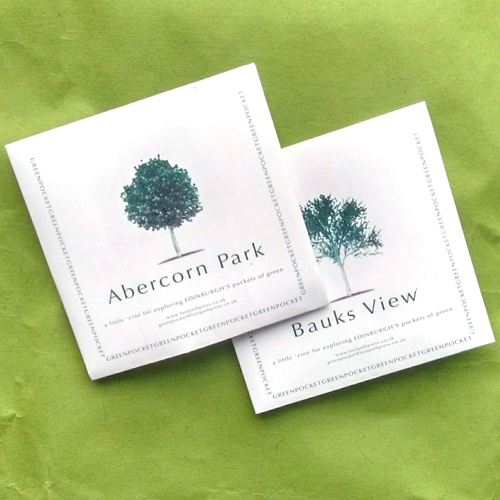 Elsewhere, an outstanding journal based in Berlin which is dedicated to high quality written and visual art that explores place – from cities to edge lands, heartlands to island communities, will also be on sale on our stand. Invited international artists whose works focus on place will join us.